About Us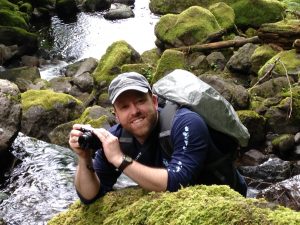 Brian:
I grew up in the 80's wanting to be Luke Skywalker. After realizing that this wasn't a realistic career choice for me, I eventually settled on optometry. The army helped pay my way, and it was in the 4 years that I was in the army that I discovered that I can do hard things (although sometimes it hurts).
I met and married my beautiful and amazing wife, not long after my time in the army. She is one of the kindest, most compassionate people I know, and being married to her has helped round out some of my sharper edges. I have learned so much about loving others and building better relationships from her. I definitely "out-kicked my coverage" when I married her.
After many years of checking eyes and fitting glasses, my life took an unexpected turn when I discovered the issue of sex trafficking at a conference I attended. As a follower of Christ, I recognized that Christ was asking me to serve in this area.
For several years I volunteered both within my church and with an NGO doing anti-trafficking work. During these years, my passion for this area kept growing, and eventually God gave me the opportunity to jump into full time ministry in this area. It is a hard thing to leave friends and family and the comforts of home to do this ministry full time and especially cross-culturally. But it's also deeply important for men to add their voices to the chorus of people crying out against trafficking across the world.
Sex trafficking is specifically a men's issue. If men stopped buying sex, sex trafficking would go away. I believe that men have the potential to be better than what our mainstream culture gives us credit for. I also believe that men want to be a part of something important. That's why my heart is to speak to men about the harms of pornography and sex trafficking and the great potential we have to make a lasting impact against sexual exploitation.
Favorite TV Shows:   The Chosen, Stranger Things, Battlebots, America Ninja Warrior, also several sports (particularly: College football, College Basketball, College Softball, NFL, World Cup Soccer, Olympics)
Favorite Food:   Pizza, Lasagna or Pad See Ew (too close to call)
Favorite Books:   Lord of the Rings, Harry Potter series, Ready Player One, Dawn of Wonder, anything by Brandon Sanderson
Favorite Movies:   Star Wars (original trilogy), almost all the Marvel movies, Potter movies, Lord of the Rings, ...notice a trend yet?
---
---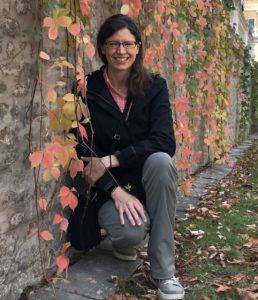 Melissa:
I grew up loving the great outdoors and loving sports.  These are the avenues that God used to draw me to Himself, and they continue to bring great joy to my life.
Maybe it is my love of athletics and hiking trails that makes Hebrews 12:1-3 one of my favorite Bible verses.  Life is a race of endurance that God wants us to take with Him.
The race marked out for me has included a fifteen-year physical therapy career, cross-cultural ministry in China, and meeting and marrying the man of my dreams over a decade ago.  What an incredible journey!
And then came the unexpected race terrain.  I became aware of the pervasiveness and scope of sex trafficking across the globe, and I felt God asking me if I would step into the pain of this world.  Yes, Lord, but how?
After years of volunteering in anti-trafficking ministries in our church and community while pursuing further anti-trafficking training and education, we had the privilege of joining WorldVenture's Global Anti-trafficking Team full-time in Europe.
My passion is to equip and mobilize Christ-followers to bring God's light and love to those caught in the web of sex-trafficking and to see those caught in that web experience physical, emotional, and spiritual freedom in Jesus Christ. But in a more general sense, I yearn to see the church become a refuge to the marginalized and brokenhearted; a place where we can fix our eyes on the giver of hope, healing, and life; and a place we can run this race together.
Let us run with perseverance.  Let us throw off everything that hinders and the sin that so easily entangles.  And let us fix our eyes on Jesus, the author and perfector of our faith who is transforming hearts and minds and bringing forth justice, beauty, and goodness along the way.
---
---